Ref:
Date:
Details:
Photographer:
[clikcontent type=paymentBuyLink replaceable=true]
Ref:
Date:
Details:
Photographer:
[clikcontent type=paymentBuyLink replaceable=true]
Eva GT Project with Morgan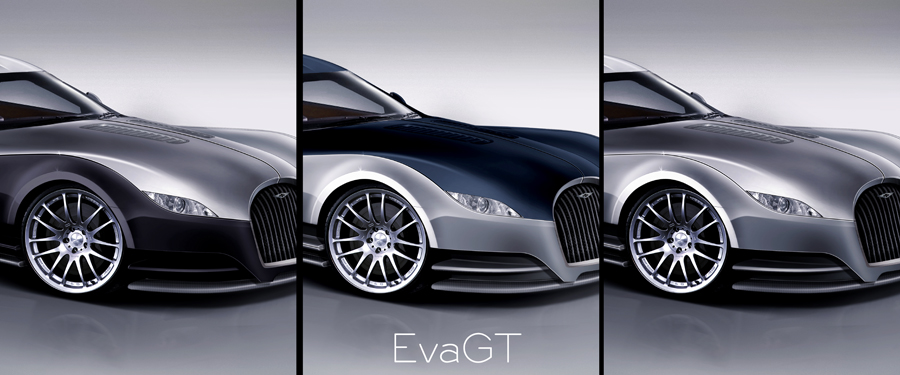 18/08/10
In the early part of 2010 The Morgan Motor Company came on board with Ambient Life as a new client and since then photographer Tim Wallace has produced work for this radical British car manufacturer shooting such models as the Aero 8 and the Aeromax. This week saw the embargo being lifted on Morgans new car the Eva GT. Tim has been working closely with Morgan Chief Designer Matthew Humphries over the past few months regarding the Eva GT as we work towards final shooting with the new model later this month for brochure and marketing use.
The Morgan EvaGT makes use of the clever technologies that the Morgan Motor Company has developed to manufacture a lightweight car. Bonded aluminium gives rigidity to the chassis and saves weight. The chassis successfully competes in International GT3 Sports Car Racing and is compliant with European and US safety regulations.
The body of the Morgan EvaGT is made from an aircraft technology; superformed aluminium. Morgan Design understands the unique technical properties of the material and the process and have sculpted a new shape for the Morgan EvaGT. Using the latest computer technology to ensure accuracy in manufacture, the parts are then hand finished making sure they feel as good as they look. A perfect smooth "A" class surface, minimal shut lines, concealed wipers, flush door handles and sharp creases deflect air over the surface of the car. The philosophy of the car is lightweight luxury but the model also exhibits authenticity, sustainability and innovation and is made by skilled craftsmen.
Performance:
• BMW 3 litre straight six twin turbo with direct petrol injection
• 306bhp and 400nm torque
• Euro 5 and 6 compliant at 200 g / km CO2, US FMVSS, CARB and EPA approved.
• 40 m.p.g. / 7.06 litres / 100kms
• 6 speed sport automatic or 6 speed manual gearbox.
• Rear wheel drive with fully independent intelligent suspension
• Aluminium body panels
• Laminated internal safety structure.
• Predicted weight of 2755 lbs / 1250 kg
• Predicted 0-62 mph 4.5 seconds/ 0-100 km / h 4.5 seconds
• Predicted top speed 170 mph / 273 kmh
Visit The Morgan Motor Company