Ref:
Date:
Details:
Photographer:
[clikcontent type=paymentBuyLink replaceable=true]
Ref:
Date:
Details:
Photographer:
[clikcontent type=paymentBuyLink replaceable=true]
Profoto - Jaguar Land Rover Live Shoot Event Dates and Booking Announced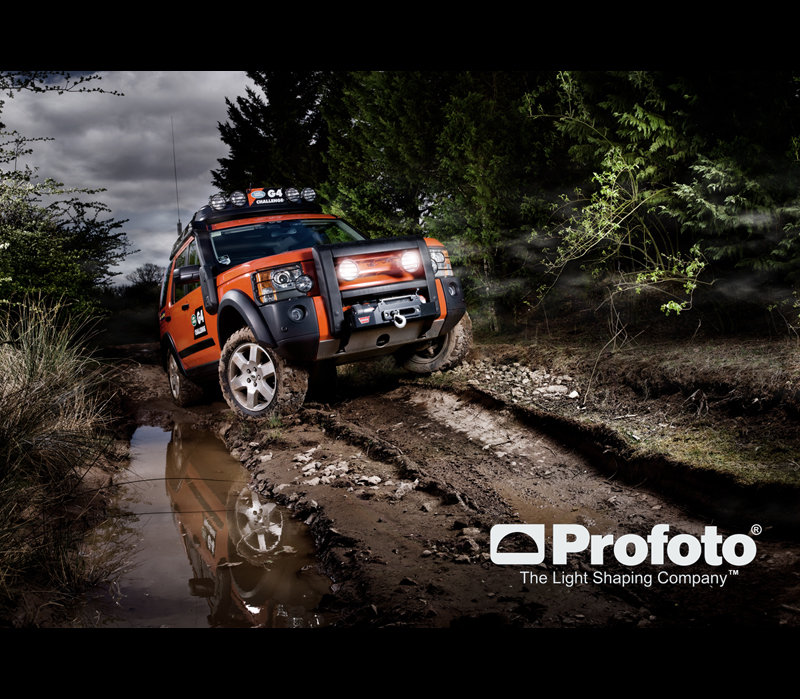 15/07/15
Join Tim on a 'live' shoot with Land Rover at their main centre in Halewood, Liverpool. You will be working outdoors in a purpose built area located near the main Land Rover centre. The shoot will concentrate on the setup from scratch of a professional lighting arrangement for shooting a Land Rover with your SLR and Profoto B1 and B2 lights. This experience is your opportunity to be immeresed in the exciting, hands on events of a high-end car shoot. You are guaranteed to leave with a new wealth of knowledge and feeling a real sense of achievement.
About Tim
Photographer Tim Wallace is the driving force and creative thinking behind Ambient Life.
A global award winning photographer his work is often described as both conceptual and dramatic. Tim works internationally with many high clients across the globe such as Jaguar Land Rover, Mercedes and Morgan as well as shooting some of the world's most iconic brands such as Lamborghini, Aston Martin and Ferrari in the UK and Europe to Chevrolet and Mustang in the US.
Lunch and refreshments will be provided for you on the day.
This UK based seminar / Pro live shoot event can be booked through Profoto
on the main BOOKING PAGE
with further details on the event and the exact location.
Tim- "Many photographers find 'live shoots' in front of a large audience a little daunting for obvious reasons but in my view its really the best way to help people understand not only whats involved technically but also creatively. To try and do this in a class room would be a little I think like trying to explain how to drive to somebody who has never even seen a car...
I'm very fortunate that I have wonderful support on hand from people such as Profoto who are happy to supply both equipment and support staff on the day so that the photographers attending also get an opportunity to try out some of the latest equipment and gain further user based knowledge. I really enjoy the Land Rover events we have done in the past and they have all previously been a resounding success given the very positive feedback that we have received over former years."
Following huge demand since previous years 'industry first' live shoot car photography seminars by photographer Tim Wallace the event is expected to be sold out quite early on this year.